World news story
Enjoy the Benicassim festival this summer and be #festivalaware
From:

Part of:

Published:

12 June 2015

Last updated:

29 March 2017, see all updates
Get the low-down on Benicassim 2017 with these festival tips.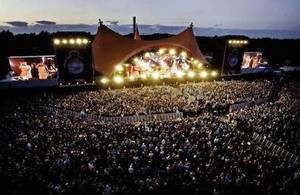 Every year, thousands of Brits head to the FIB Benicassim festival in Spain. Most have a great time, but an unlucky few end up missing out on the festival fun because they've lost their passport.
Here are our tips to enjoy the festival so you don't miss a moment of it:
Before you leave home
get a locker! If you're camping this is the safest place for your passport and valuables! Don't wait until you get to the festival, they might be sold out. Book one now
get travel insurance. Carry the contact number and policy number with you and leave a copy of your policy with someone at home.
get a free European Health Insurance Card (EHIC).
take 2 photocopies of your passport. Leave one at home and take the other with you.
tell family or friends where you'll be staying
fill in the last page of your passport with your emergency contacts
follow @BritsvisitSpain on Twitter
At the festival
keep your valuables and passport in a safe place, like a locker
carry a photocopy of your passport around with you
keep some spare cash separate from the rest
keep your cash and mobile in a zipped pocket
don't take valuables to the beach
hot weather increases the effect of alcohol - be aware of your limits
If you need help
for lost & found and general advice, go to a festival information point
in an emergency, call 112
if you can't find your passport, you can get an Emergency Travel Document to get you back home at the British consulate in Alicante, Barcelona or Madrid. You'll need to get a police report, fill in an online application form if you can, pay £100 (online or at the consulate in Euros), and go to a British consulate to complete the process.
To contact the British Consulate call +34 965 21 60 22
Document information
Published: 12 June 2015
Updated: 29 March 2017
updated for 2017 festival
First published.