News story
English tests for partners
From today, migrants applying to come to the UK to join or marry their partner will need a good understanding of the English language.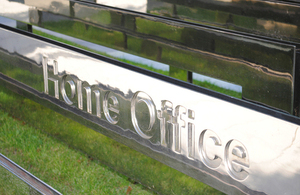 People from outside the European Economic Area will now need to show that they can speak and understand English - and for many this will mean taking test with an approved provider.
The mandatory test also applies to people applying from within the UK as well as visa applicants from overseas.
Overseas applicants required to take a test will need to do so before they apply to come to the UK.
In an article published today in the Daily Jang and the Asian Age, immigration minister Damian Green said that having a 'good grasp of our language will help promote integration, prevent exploitation, remove cultural barriers and support our country's economic wellbeing by reducing the strain on public services.'
Read the full article by Damian Green.
Find out more 
More information about the new English language requirements for partners is available on the UK Border Agency website. 
The UK Border Agency has also produced a video to explain the process, as well as to outline some of the benefits for migrants wishing to settle in the UK.

Published 29 November 2010