News story
English road safety comparison website closes on 27 March 2015
Road collision website to close.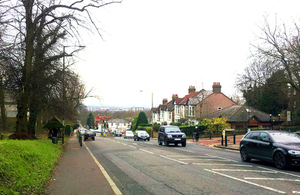 The Department for Transport has reviewed the 'English road safety comparison' website and found that equivalent information is now widely available online from several other sources.
The decision was taken to shut the website now because of low site usage and because the information is readily available from other sources – meaning it provides low value for taxpayers.
The 'English road safety comparison' website was launched in March 2013 to provide a detailed collision map, showing the precise location of the sites where injuries have occurred on the English road network.
The website also provided comparative statistical data on accident rates for each local authority, alongside their expenditure and other demographic data that could impact upon local road safety.
Since the launch of the website a number of similar collision maps have emerged on the market. A number of these are available through data.gov.uk/apps.
The 'English road safety comparison' website receives around 1232 users per month. After the site closes on March 27, the remaining data will continue to be publicly available in alternative locations, such as:
Roads media enquiries
Media enquiries 020 7944 3021
Out of hours media enquiries 020 7944 4292
Switchboard 0300 330 3000
Published 11 March 2015