World news story
English language week in Tunisia
This was published under the 2010 to 2015 Conservative and Liberal Democrat coalition government
A premiere national campaign promoting the English language for employability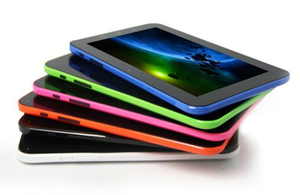 The English Language Week is an initiative led by the British Council and the British embassy in Tunis, in partnership with UTICA (l'Union Tunisienne de l'Industrie du Commerce et de l'Artisanat) and TBCC (Tunisian British Chamber of Commerce).
Six free and exciting events will take place in Tunis, Jendouba, Gafsa, Gabes and Sfax during the week 26 to 31 May. During these events a mix of talks, digital workshops, games and debates will take place.
In addition to the city based events, a nation-wide debate on social media has started to discuss the importance of languages, English in particular, for employability. So join us on Facebook and Twitter.
View the Campaign Programme in English (PDF, 226KB, 2 pages) and Campaign Programme in French (PDF, 252KB, 2 pages) to check when the British Council team will visiting your city.
To spice things further, you can test your linguistic skills by participating in the English Language Week Webquest to win a tablet.
View the Competition Details (MS Word Document, 112KB)
Download the Webquest for kids (MS Word Document, 396KB)
Download the General Webquest (MS Word Document, 908KB)
Please note that the deadline to for the Webquest participation is Friday 30 May at midnight.
For more information, please visit this websites:
Learn English practice for adults
Learn English practice for kids
Learn English practice for professionals
Premier Skills- Premier League football and English