News story
English Defence League march in Leicester banned
Theresa May today agreed to a ban on a planned English Defence League march in Leicester.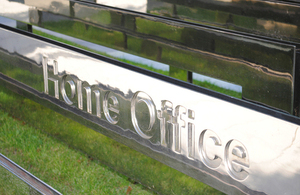 Leicester City Council asked for the march to be banned on public safety grounds after discussions with Leicestershire Police.
Today's decision follows the banning of a march planned in Bradford city centre in August.
Public order maintained
A spokesperson for the Home Office said: 'Having carefully balanced rights to protest against the need to ensure local communities and property are protected, the Home Secretary gave her consent to a Leicester City Council Order banning any marches in the city on October 9.
'Leicestershire Constabulary are committed to using their powers to ensure communities and properties are protected and we encourage all local people to work with the police to ensure community cohesion is not undermined by public disorder.'
Despite the ban, groups could still hold static demonstrations in the city.
Published 4 October 2010