News story
English Churches and Cathedrals Sustainability Review
The review will be conducted by an expert panel of 12 members.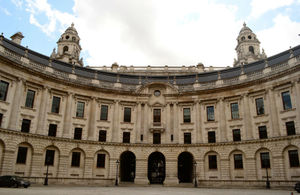 The English Churches and Cathedrals Sustainability Review was set up by the Government to examine how to get churches and cathedrals on a more sustainable footing, preserving this heritage for future generations.
Since the announcement of the Review in March 2016, the 12 members of the expert panel who will conduct the review have been confirmed.
The Panel members are:
Chairman: Bernard Taylor, Chairman of the Royal Commission for the Great Exhibition of 1851
Sir Tony Baldry, Chair of the Church Buildings Council
Dame Helen Ghosh, Director General of the National Trust
Loyd Grossman, Chair of Heritage Alliance
Rt Revd Dr John Inge, Bishop of Worcester, Lead Bishop on Church Buildings
Sir Simon Jenkins, Trustee Churches Conservation Trust
Sir Peter Luff, Chair of Heritage Lottery Fund
Sir Laurie Magnus, Chairman of Historic England
Neil Mendoza, Landmark Trust & DCMS NED
The Very Revd Catherine Ogle, Dean of Birmingham, Dean elect of Winchester
Jennie Page, Vice Chair of the Church Buildings Council
Alice Perkins, former Chair of the Post Office
Churches Task Force Chairman Bernard Taylor said:
On behalf of the Review Panel I look forward to working alongside all of the communities interested in and associated with our historic church buildings to develop for the widest group possible innovative ways to ensure the upkeep of these important buildings so that they remain useful and relevant.
Churches Conservation Trust Trustee Simon Jenkins said:
I certainly feel the future of English churches is the biggest challenge facing conservation today. They are the outstanding historic buildings in almost every community. Their future, whether in religious or secular use, should be everyone's concern.
Rt Revd Dr John Inge, Bishop of Worcester:
The Church of England offers a Christian presence in every community and its national network of churches delivers huge amounts of service to the people of England. We are keen to increase the use of our churches by the communities in which they stand and hope the work of this group will produce this result.
The Expert Panel has at its first meeting considered evidence and identified key challenges.
As part of the initial evidence gathering three workshops have been held in churches in Stoke, Durham and Herefordshire in order to hear from people in local communities about how these buildings are currently being used and what steps could be taken further to open them up to wider community use.
The Review Panel has also taken evidence from a range of experts to inform the next phase of the Review.
Published 28 October 2016