Energy statistics - statistical press release
Energy Trends and Quarterly Energy Prices publications are published today 24 June by the Department of Energy and Climate Change. Energy Trends…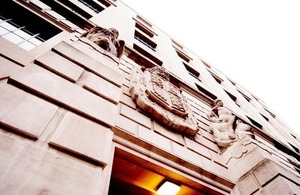 Energy Trends and Quarterly Energy Prices publications are published today 24 June by the Department of Energy and Climate Change. Energy Trends covers statistics on energy production and consumption, in total and by fuel, and provides an analysis of the year on year changes.
The June edition of Energy Trends also includes articles on: "Renewable energy in 2009", and "Regional and local use of road transport fuels in 2008".
Quarterly Energy Prices covers prices to domestic and industrial consumers, prices of oil products and comparisons of international fuel prices.
To view the complete set of tables and information contained in this release please use the link below:
See also:
Published 24 June 2010