News story
Energy Minister visits Olympic Park
Just under a year ahead of the start of the 2012 games Energy Minister Charles Hendry visited the Olympic Park and the park's Energy Centre.…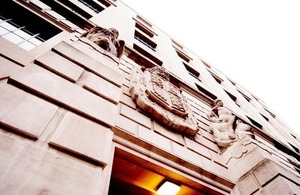 Just under a year ahead of the start of the 2012 games Energy Minister Charles Hendry visited the Olympic Park and the park's Energy Centre.
Charles Hendry said:
"It's amazing to believe that in a year's time the Olympic Games would have started, athletes from around the world will be coming to Britain for what we hope will be the greatest Olympic Games ever."
Visiting the King's Yard Energy Centre, the Minister took a close look at some of the equipment that will power the Olympic Park and heard how Games organisers are working to make 2012 one of the greenest Olympics ever.
The Energy Centre - which provides power to the main venues in park - uses both biomass and a natural gas powered Combined Cooling Heat & Power (CCHP) which is 30 percent more efficient than traditional power generation methods. The CCHP system is designed to allow for future increases in capacity - to a maximum load of 120 MW heating, 25 MW cooling and 17 MW of low carbon electricity - enough to power 100,000 homes.
The Minister added:
"There's a determination that this should be the most sustainable Games ever. Looking at how the whole of this site could have both its electricity and its heat and much of its cooling from just two facilities on this site show how much thought has gone in to sustainability".
---
Published 1 May 2012