News story
Ending gang violence: £400k to tackle sexual exploitation
Young people's advocates tackling gang-related sexual exploitation have received Home Office funding to continue for an extra 12 months.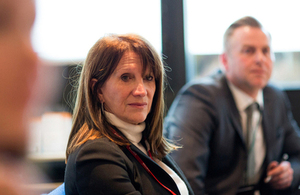 The advocates will be able to continue their ground-breaking work following a £400,000 investment.
The money secures 13 young people's advocates, working in priority areas across the country as part of the government's Ending Gang and Youth Violence programme, for 2015/16.
They provide direct support to young women who have been victims, or are at risk, of sexual violence by gangs. The advocates coordinate local safeguarding action, with hundreds of women benefiting from such support each year.
Crime Prevention Minister Lynne Featherstone said:
Gang violence ruins young lives, devastates families and terrorises communities, and this government is absolutely determined to eradicate it.

As a result of the coalition government's Ending Gang and Youth Violence programme, local areas tell us they are better equipped than ever before to tackle gang violence and to offer the right support to help young people leave gangs.

Young people's advocates are leading ground-breaking work across the country to support young women at risk of, or affected by, gang-related sexual exploitation.

I am delighted to announce Home Office funding of this vital work for another year.
The funding boost was announced as the minister spoke to young people's advocates based at the Safer London Foundation.
Safer London Foundation, a charity which supports young people affected by violence and crime, helped more than 5,000 people in 2013/14.
Published 21 January 2015