End of the road for cowboy car clampers
Rogue wheel clampers will be stopped once and for all, under a new ban on wheel clamping on private land.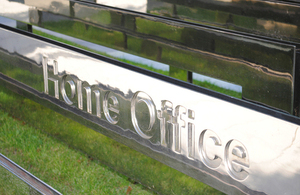 The ban, which will be introduced in the new Freedom Bill in November, will stop wheel clamping firms in England and Wales from being able to clamp vehicles parked on private land.
 
Once the ban is in place, anyone who clamps a vehicle or tows it away on private land will face tough penalties.
Read the full press notice here.
'Simply unacceptable'
The government is committed to stopping the 'menace of rogue private sector wheel-clampers once and for all', Home Office Minister Lynne Featherstone said. 
 
'For too long motorists have fallen victim to unscrupulous tactics by many clamping firms. Reports of motorists being marched to cash points or left stranded after their car has been towed are simply unacceptable', she said.
 
'A ban on clamping and towing on private land will end this abuse and companies who decide to flout new laws will face severe penalties.'
Regional and Local Transport Minister Norman Baker said that the rules for parking on private land should be 'proportionate and should not result in motorists being intimidated or forced to pay excessive fines.'
Current law
There are currently 2,150 individuals who are licensed by the Security Industry Authority (SIA) to clamp vehicles.
At the moment, if someone wants to work clamping vehicles, they must hold a frontline licence from the SIA, and supervisors or directors must hold a non-frontline licence. 
This will be stopped once the new ban becomes a law.
The ban only applies to private land.

Published 17 August 2010