News story
Employment tribunals rules review published
Mr Justice Underhill made a number of recommendations that aim to streamline the process, improve understanding and cut costs, these include…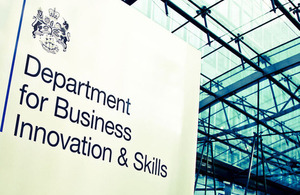 Mr Justice Underhill made a number of recommendations that aim to streamline the process, improve understanding and cut costs, these include:
An** early paper sift** meaning weak cases submitted that should not proceed are managed more effectively. This will ensure that employment judges are considering the file earlier in the process, and dismissing any claims where there is no arguable complaint or response.

Combining separate case management discussions and pre hearing reviews. This will ensure there is one consideration of the claim prior to a hearing, known as a preliminary hearing **which may aid a quicker resolution for some disputes.
*** New 'Presidential guidance' will seek to give all parties in a dispute a much better idea of what to expect from the Tribunal process and equally, what is expected of them. This will help parties consider alternatives to resolving their disputes outside of the tribunal process, such as independent mediation. In addition, the guidance will seek to ensure that employment judges across the tribunal service are managing cases in a consistent manner, providing clarity to all parties.
A change to the** withdrawals process **meaning when one party ends the dispute at tribunal the other does not have to signal their intention to end the claim. At the moment when a claimant decides that they no longer wish to pursue a case against their employer, the case will not be closed until the employer has made an official application.
When presenting his review, Mr Justice Underhill underlined the fact that whilst the fundamentals of a fair procedure for employment tribunals had not changed, it was important that judges had the legal framework to manage cases robustly, and in the most sensible manner for all parties involved.
Employment Relations Minister Norman Lamb said:
"We have already announced a host of measures trying to simplify tribunals and make sure that when workplace disputes happen, employers and employees try to find other ways to resolve their problems. However, it is only sensible as well that we look at the rules when both parties set foot inside the tribunal and make it simpler for both parties involved.
"Mr Justice Underhill has made a number of sensible, well thought of recommendations which we will consider. I thank him and his working group for their work. We will announce our intentions in due course."
The review of employment tribunal rules is part of a comprehensive examination of employment law which is designed to improve the flexibility of the UK workforce, making a vital contribution to the Government's growth strategy.
**Notes to editors:
**1. The Underhill Review can be found here - http://www.bis.gov.uk/assets/biscore/employment-matters/docs/f/12-952-fundamental-review-employment-tribunal-rules-letter
A formal consultation on the Review will follow later this year.

The Government's economic policy objective is to achieve 'strong, sustainable and balanced growth that is more evenly shared across the country and between industries.' It set four ambitions in the 'Plan for Growth' (PDF 1.7MB), published at Budget 2011:
To create the most competitive tax system in the G20

To make the UK the best place in Europe to start, finance and grow a business

To encourage investment and exports as a route to a more balanced economy

To create a more educated workforce that is the most flexible in Europe.
Work is underway across Government to achieve these ambitions, including progress on more than 250 measures as part of the Growth Review. Developing an Industrial Strategy gives new impetus to this work by providing businesses, investors and the public with more clarity about the long-term direction in which the Government wants the economy to travel.
BIS's online newsroom contains the latest press notices and speeches, as well as video and images for download. It also features an up to date list of BIS press office contacts. See [http://www.bis.gov.uk/newsroom](http://www.bis.gov.uk/newsroom) for more information.

The group supporting Mr Justice Underhill included:
o The Presidents of the Employment Tribunals England & Wales and Scotland respectively Judge David Latham and Judge Shona Simon
o Angharad Harris (Chair of the Law Society Employment Law Committee Law Society)
o Brian Napier QC
o Hannah Reed (TUC - Trades Union Congress)
o Neil Carberry and Matthew Percival (CBI - Confederation of British Industry CBI)
o Abigail Morris (BCC - British Chambers of Commerce)
o Richard Dunstan (Citizens Advice Bureau)
o Stephen Millar (Scottish Law Society)
o John Morris (Employment Law committee of the Law Society of England and Wales)
o Michael Mealing (FSB - Federation of Small Businesses)
o Nick Carey and Helen Giles (ACEVO - Association of Chief executives of Voluntary Organisations)
o Linda Wong (Law Centres Confederation)
o Tony McGrade McGrade & Co - (Scottish User Group)
o Joanne Owers (ELA - Employment Lawyers Association)
o Bronwyn McKenna (AJTC - Administrative Justice & Tribunals Council)
o Keith Ashcroft (EHRC - Equality and Human Rights Commission)
o Damian Brown (ELBA - Employment Law Bar Association)
Notes to Editors
Contact Information
Name BIS Press Office Job Title
Division Department for Business, Innovation & Skills Phone
Fax
Mobile
Email bispress.releases@bis.gsi.gov.uk
Name Josh Coe Job Title
Division Department for Business, Innovation and Skills Phone 020 7215 5943 Fax
Mobile
Email Josh.Coe@bis.gsi.gov.uk
Published 11 July 2012