Employment stays at record high with 31.8 million people in work
The employment rate remains at a record rate of 74.5%, with 31.8 million people in work.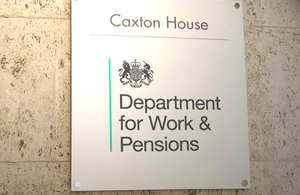 The number of people in work remained at a record high, as the latest set of employment figures show nearly 106,000 more people in work up to August 2016, compared to the previous quarter, and up 2.8 million since 2010.
The Office for National Statistics confirmed today (19 October 2016) that there are 31.8 million people now in work – up by more than 560,000 in the past year.
The employment rate in the UK continues to run at a record high of 74.5%, and the unemployment rate holds firm at 4.9%, down over 850,000 since 2010.
The rise in employment continues to be driven by full-time work. Average wages including bonuses grew by 2.3% over the last year. Claimant count also nearly reached the 1975 low of 2.3%.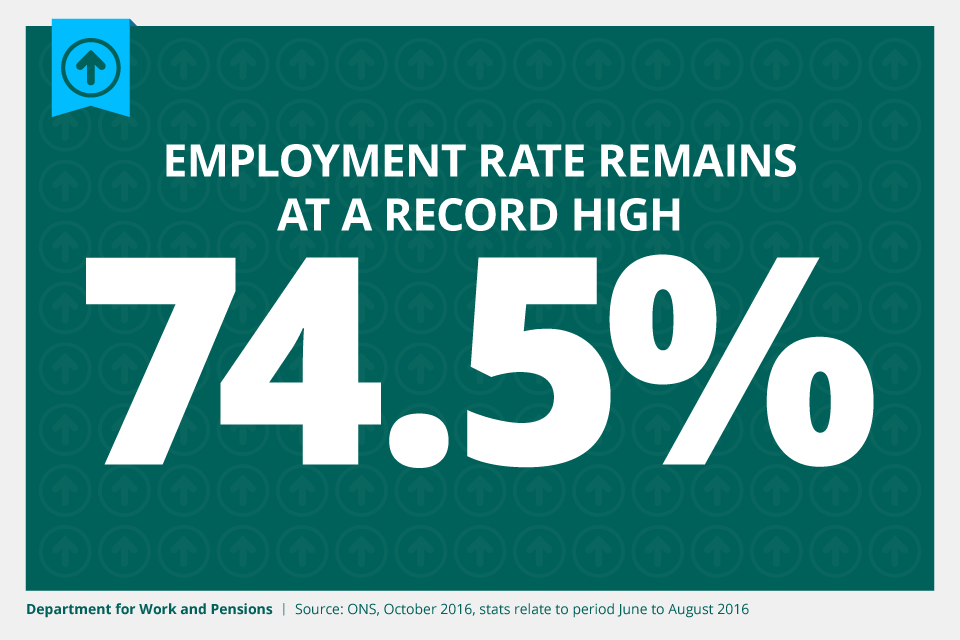 Employment Minister, Damian Hinds, said:
Once again it's great news for Britain as the employment rate remains at a record high with more than 31.8 million men and women in work.

But there's more to do, particularly when it comes to supporting young people into employment. We want to build a solid base for the future, that's why today I have announced the roll out of our Jobcentre Plus Support for Schools scheme in England which will give tens of thousands of young people help in taking their first steps into the world of work.
Today's labour market statistics also show:
the female employment rate is at 69.7%, near the recent record high of 69.8% in May to June 2016
youth unemployment is down by over 300,000 since 2010
A separate set of figures show over 720,000 people have now made a claim to Universal Credit – of those receiving Universal Credit, 41% are now in work. More than 9,000 new claims are being made to the revolutionary new benefit every week.
Contact Press Office
Media enquiries for this press release – 0203 267 5117
Press Office
Caxton House
Tothill Street
London
SW1H 9NA
Follow DWP on:
Published 19 October 2016