Press release
Employment in Wales up 9,000 in three months
Stephen Crabb: "Today's figures point to a healthy economic recovery across Wales"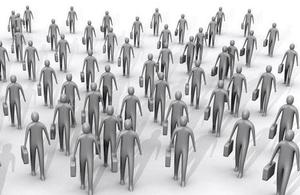 Employment increased by 9,000 over the three months February to April 2015 with today's figures showing 1.398 million people now in work in Wales.
Since 2010, there are 97,000 more people employed in the private sector in Wales.
Youth unemployment in Wales is down by 800 over the last month and by 5,200 over the year, official figures published today (17 June) show.
Economic inactivity is also down by 15,000 compared to the previous quarter and by 5,000 over the year.
Secretary of State Stephen Crabb said:
Today's figures point to a healthy economic recovery across Wales. With employment increasing by 9,000 over the last quarter alone, and the claimant count falling now for the 27th consecutive month, Wales is sharing in the UK's remarkable jobs growth.

I am especially pleased that youth unemployment continues to fall. The business-led recovery is creating new employment and training opportunities for Wales's young people and it is important that this continues. Our number one priority is to see all of Wales benefit from the strengthening economy.
Published 17 June 2015