News story
Employers exploiting illegal immigrants face tougher sanctions
Rogue firms employing illegal immigrants face new £20,000 penalty per illegal worker.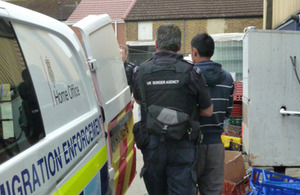 Measures to toughen civil penalties against rogue businesses employing illegal migrants, while cutting red tape for legitimate employers, have been unveiled by the government on Tuesday (9 July).
These proposals are part of the government's plans to make it more difficult for illegal migrants to live and work in the UK, and to take tougher action against the rogue employers who exploit them.
It is also intended to ensure that the country's immigration policy is built into the benefits system, health system, housing system and the provision of services across government. The proposals outlined in today's consultation will simplify and strengthen the current civil penalty scheme to prevent illegal working. The plans will form part of the Immigration Bill, being introduced later this year.
Immigration Minister Mark Harper said:
This government is committed to taking action to effectively tackle illegal working. Illegal working encourages illegal immigration, it undercuts legitimate businesses by illegal cost-cutting activity, and is often associated with exploitative behaviour like tax evasion and harmful working conditions.

We will not allow the growth of a shadow economy for illegal migrants, so we are proposing to get tougher on employers who exploit illegal labour

At the same time, we want to make it easier for legitimate businesses by reducing the administrative costs of complying with right to work checks.
Increased penalties
Proposals being considered to toughen civil penalties for businesses employing illegal migrants are:
an increase in the maximum penalty to £20,000 per illegal worker, targeted at those employers who repeatedly break the rules;
simplifying the way civil penalties are calculated
simplifying the way unpaid penalties can be enforced in the civil courts
measures to allow recovery of a civil penalty from directors and partners of limited liability businesses following failure to pay by the business.
At the same time, the government has unveiled a number of proposals to help legitimate businesses including:
reducing the number of documents an employer needs to check to establish a right to work
replacing annual follow-up checks for non-EEA nationals with ones to coincide with the expiry of permission to be in the country;
simplifying the operation of the scheme and the guidance for employers
helping prevent undercutting by rogue employers
The government's consultation on these proposals will run for six weeks, until 20 August 2013. It follows two Home Office consultations that were launched on 3 July looking at reducing access to free NHS care and rented accommodation for illegal migrants.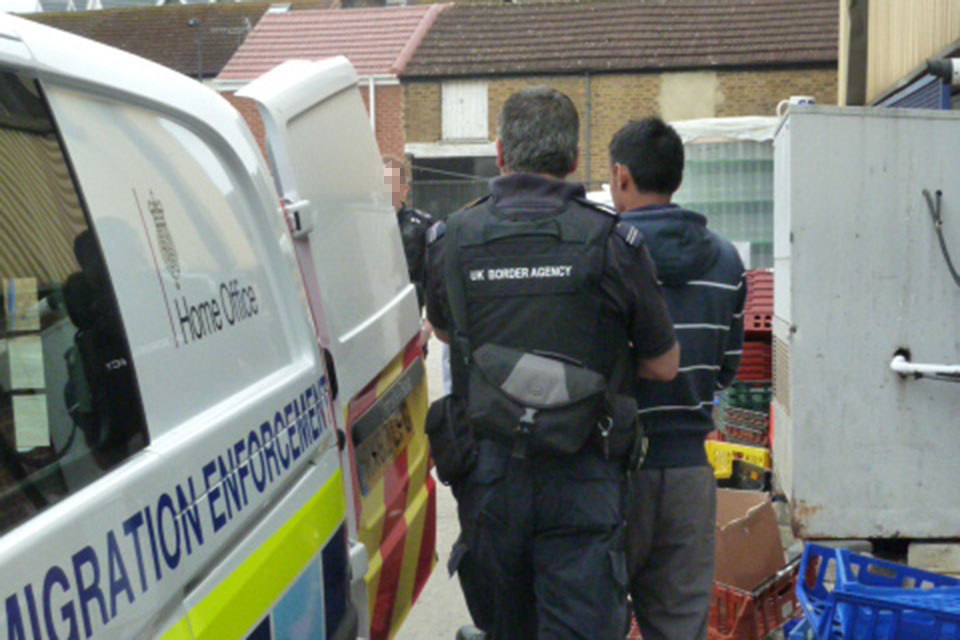 Immigration Bill
The Immigration Bill, to be introduced later this year, will tighten immigration law, strengthen our enforcement powers and clamp down on those from overseas who try to abuse our public services.
By reducing access to free NHS care and rented accommodation for illegal migrants, the government will make it more difficult for them to stay in the country leading to more returns and removals. This Bill is the next step in the reform of the immigration system which has led to a reduction in net migration - now at its lowest level for a decade.
There are three consultations being run by the Home Office. They are:
The Department of Health is also running a separate consultation. This looks at how the NHS can improve their ability to claim back money and enforce charges for care in hospitals and primary care from European and non European visitors.
Published 9 July 2013