Email only now for online appointments for consular services in China
Email us if you need to make an appointment for consular service in China.
This news article was withdrawn on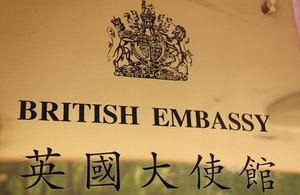 To make an appointment please e-mail the relevant post with your preferred dates (please provide three options), a brief description of the service you require, your name and contact details. Appointment only systems operate across all posts. We will reply to confirm your appointment time:
Please note that appointments can only be made a maximum of one month in advance.
Published 11 December 2014