News story
Elizabeth Truss returns to Defra
Elizabeth Truss has today (Monday 11 May) returned to Defra after being re-appointed as Secretary of State for Environment, Food and Rural Affairs.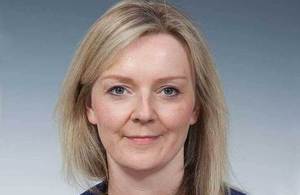 Mrs Truss was first appointed to the role last year, having previously served under the last government as Parliamentary Under Secretary of State for Education and Childcare since September 2012.
Returning to the department, she will be leading work to promote the UK's food and farming sector, improve the environment and champion the countryside.
Commenting on her re-appointment she said:
It is a privilege to serve in this Government and I am delighted to be returning as Environment Secretary.

Growing the rural economy, delivering for our food and farming sector, helping our rural communities continue to thrive and ensuring the protection of our natural environment will be my priorities and I look forward to getting to work as soon as possible.
Published 11 May 2015