Elite sport to benefit from funding in run up to Rio 2016
Team GB athletes will benefit from £125m every year before the next Olympic Games, Prime Minister David Cameron announced today.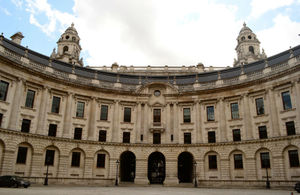 The move is designed to reward the success of our outstanding elite sport system and help Team GB emulate - or better - the medal haul they have enjoyed in London.
Total funding for UK Sport ahead of Rio 2016 will be £335 million, up from the £265 million provided to support athletes ahead of the Beijing Olympics in 2008.
The Prime Minister said: "The motto of these Games has been 'Inspire a generation'. Nothing has been more inspirational than seeing our elite athletes win Gold this summer.
"There's a direct link between elite success and participation in sport. I want one of the legacies of these Games to be our athletes triumphing in Rio in 2016, and in future Olympic Games. Guaranteeing this funding will help ensure that happens."
"Huge boost for athletes"
Six-time Olympic Gold medallist Sir Chris Hoy said: "I am old enough to remember a time when things were run on a shoestring budget before National Lottery and Government investment transformed British Olympic sport. Having these guarantees for the future will be a huge boost for all the athletes."
Jessica Ennis, who won gold in the Heptathlon, added: "It's fantastic that the Government has made a big commitment to invest in British Olympic sport. Funding from National Lottery and Government has helped and supported me throughout my athletics career and allowed me to attain my goals.
"Continued funding means we can seize the opportunity to build a lasting legacy from what has been an amazing London Olympics.
The funding means that Team GB youngsters, such as cyclist Laura Trott, gymnast Max Whitlock and rising 100 metre star Adam Gemili, will be able to train full time in their sports and focus solely on performing at future Commonwealth Games, World Championships and ultimately, at Rio in four years time.
Further information
Published 13 August 2012