Elite Afghan police uncover Taliban weapons and drugs
The first operation was carried out without any support from the International Security Assistance Force. It involved the search of a compound…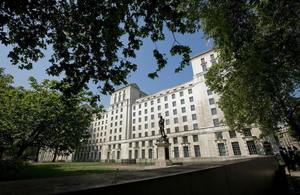 The first operation was carried out without any support from the International Security Assistance Force. It involved the search of a compound in Sangin which uncovered 13 rifles, four rocket-propelled grenade launchers (RPGs), an 82mm mortar and a large quantity of ammunition including RPG, mortar and artillery rounds, anti-personnel mines and small arms ammunition.
The second operation, just 48 hours later in the Pupalzay region of Lashkar Gah district, uncovered over 90kg of opium. This operation was supported by the PRC Embedded Mentoring Team and soldiers from the Queen's Royal Hussars, who provided security in the area to allow the operation to proceed.
The PRC is currently mentored by members of the RAF Regiment who are part of the Police Mentoring and Advisory Group (PMAG). The PRC Embedded Mentoring Team have put the PRC through their basic and advanced training and have deployed on the ground with them in a mentoring role over the past five months.
Flight Lieutenant Tom Foskett is Officer Commanding the PRC mentoring team. He said:
This has been an extremely successful 48 hours in which the PRC proved that their months of training have worked. They are fully capable of deploying unmentored at short notice and have clearly demonstrated their capability to carry out high-profile operations across the province.

The second operation was a complementary operation with the Queen's Royal Hussars [QRH] which enabled the PRC to penetrate an insurgent stronghold and strike at the heart of their supply chain.

Although the QRH deployed alongside the PRC for the operation they were only there to provide additional support if really needed. In fact, the PRC inserted into the area and extracted with only their mentoring team in direct support.
Captain Tyrell Volker is the Intelligence Officer for the PMAG and works closely with the Afghan Police in developing their intelligence capability. He said:
This operation demonstrates the step-change in institutional development within the Afghan Police. Particularly in developing a sustainable intelligence forum in which the police, army and other agencies can fuse their efforts, resulting in successful intelligence-based operations, such as this one.
The PMAG, led by 1st Battalion The Princess of Wales's Royal Regiment (1 PWRR), is responsible for mentoring the Afghan National Police at provincial and district level and aiding institutional development. The PMAG also has a number of Police Advisory Teams and specialist mentors who work with the Afghan Uniform Police in a variety of areas such as counter-IED, administration, supplies and intelligence.
Published 27 February 2012