News story
Elgin platform flare is out
DECC Statement 31 March 2012 TOTAL has confirmed to the Government that the flare on the Elgin platform has gone out. Energy Minister Charles…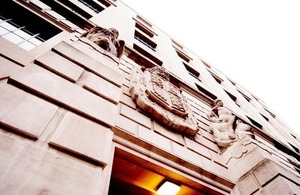 DECC Statement
31 March 2012
TOTAL has confirmed to the Government that the flare on the Elgin platform has gone out.
Energy Minister Charles Hendry said:
"TOTAL confirmed to me this morning that the flare on the Elgin platform has naturally extinguished itself.
"This comes as very welcome news and a considerable relief. Although the platform was designed to use the prevailing wind to keep the flare from the escaping gas, the fact the flare is out removes a major risk from the equation.
"The task now is very clear - every effort must be made to locate and stop the gas leak. Following my visit to TOTAL's emergency control room yesterday, I know they have some of the best expertise in the world on hand to consider their options.
"The Government continues to monitor the situation very closely to ensure this incident can be resolved as quickly and with as little risk to human life and the environment as possible."
---
Notes for Editors
TOTAL is considering two options to tackle the gas release:

Drilling a relief well - TOTAL are mobilising two drill rigs to drill a well to intersect the main well and then shut off the flow of gas.
Blocking the well with "heavy mud" - using a mixture containing mineral compounds to be pumped into the well to suppress the flow of gas.

For background to the Elgin incident and the latest Government updates visit the DECC news section on our website
For the latest from TOTAL visit their website
More on Elgin
Published 31 March 2012