Electrical fire safety week: 24-30 January 2011
Overloaded sockets and overheated appliances are the watchwords next week as Electrical Fire Safety Week gets underway for the first time, raising…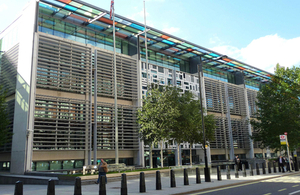 Overloaded sockets and overheated appliances are the watchwords next week as Electrical Fire Safety Week gets underway for the first time, raising awareness of one of the biggest causes of accidental house fires in the country.
Electrical appliances have become a staple of modern life - from fridges and phones to toasters or the TV, it's hard to think of how we'd get by without a few electrically-powered essentials. And in the wake of the recent cold weather, many sockets could still be loaded with heaters and electric blankets.
In 2007 over 60 percent of all accidental house fires were caused by electrical equipment so the Fire Kills campaign and local fire and rescue services have joined forces with the Electrical Safety Council to spread the fire safety message and ensure people are taking care with their appliances.
Faulty or misused electrical products caused over 20,000 fires across the country in 2007 with accidental electrical fires in the home resulting in 40 deaths and nearly 4,000 casualties. But while local fire and rescue services are working hard to bring this number down, every individual can take steps to protect themselves by checking that the electrical equipment they use everyday is in good shape and is operated properly.
Sir Ken Knight, the Government's Chief Fire and Rescue Adviser said:
Fire in the home can be devastating, but many of these fires are preventable. Over half of all accidental fires begin with an electrical appliance, so it's really important that everyone makes sure that their electrics are in good working order and are used properly. The majority of electrical fires start in the kitchen, so be extra careful when using cooking appliances. By following some simple steps, you can help keep you and your loved ones safe from fire.
Don't overload plug sockets.
Regularly check for worn or frayed wires.
Unplug appliances when not in use.
Keep appliances clean and in good working order.
Lorraine Carney, Head of Campaigns at the Electrical Safety Council, a leading safety charity, warns:
Over half of all accidental fires in UK homes - that's more than 20,000 per year - are caused by electrical faults or misuse of electrical appliances. To help increase consumer awareness of electrical safety, we continue to campaign in a range of areas to encourage people to have their electrics and electrical appliances checked regularly.
Notes to editors
For more information on fire safety please visit www.direct.gov.uk/firekills or speak to your local Fire and Rescue Service
For more information on the Electrical Safety Council, please visit www.esc.org.uk. The website also holds information on their 'Plug into Safety' campaign.
Twitter
Keep up to date with the Department by following us on Twitter (external link).
Media enquiries
Visit our newsroom contacts page for media enquiry contact details.
Published 24 January 2011