Egdon applies to vary existing permit at Wressle 1 site - public consultation open until 28 July
Egdon Resources UK Ltd has applied to the Environment Agency for a variation to their existing single permit for oil and gas production at their Wressle 1 site, near Broughton in Lincolnshire.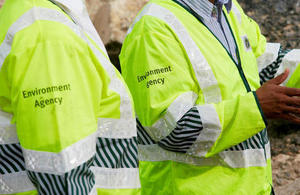 The Environment Agency is seeking views from the local community and interested groups on the application. The consultation will run until Thursday 28 July 2016. The application documents have been placed online for people to view and provide comments.
Simon Mitchell, Environment Manager at the Environment Agency, said:
Our regulatory controls for onshore oil and gas are in place to protect people and the environment. We will assess the company's proposals to ensure they meet our strict requirements.
As part of our assessment, we welcome comments from the public and interested groups on local environmental factors that may be important.
There will also be an information session for the public at Broughton Village Hall, 59 High Street, Broughton, between 12pm and 6pm, on Wednesday, 13 July where the Environment Agency and other regulators will explain their roles.
ENDS
Notes to editor:
More information, including details of the proposed permit variation, is available on the notice on our website.

People may comment on the proposals by email or in writing to:
Environment Agency
Permit Support Centre – Land Team
Quadrant 2
99 Parkway Avenue
Sheffield
S9 4WF

Published 4 July 2016