News story
Edward Davey welcomes President Obama's speech and Climate Action Plan
Edward Davey, Secretary of State for Energy and Climate Change, welcomes the US President's Climate Action Plan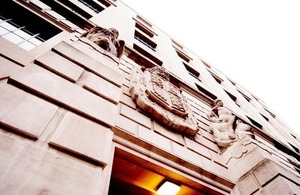 Welcoming President Obama's speech and Climate Action Plan, Secretary of State for Energy and Climate Change Edward Davey said:
"President Obama is right when he says tackling climate change is a moral obligation and also right when he says cutting carbon pollution will help spark business innovation and create jobs.
"I welcome his Climate Action Plan. It's a decisive step by the world's second largest emitter and demonstrates the growing global momentum toward tackling the threat of dangerous climate change.
"The UK will work closely with the US on energy efficiency and low carbon technologies, and on securing ambitious global action on climate finance and emission reduction.
"We will also keep up the pressure elsewhere, including in Europe. The EU should adopt a 50% emissions reduction target by 2030 in order to help secure a global deal in 2015."
Published 25 June 2013