Edward Davey in Scotland to highlight energy jobs and growth
Energy and Climate Change Secretary Edward Davey is in Scotland this week highlighting the massive benefit for jobs and business, the energy…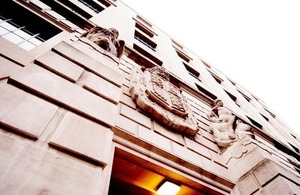 Energy and Climate Change Secretary Edward Davey is in Scotland this week highlighting the massive benefit for jobs and business, the energy sector can bring as he visits Shetland, Orkney, Caithness, Edinburgh and Glasgow.
On Monday Ed Davey started his visit in Shetland, visiting Burradale wind farm, where Scottish Ministers recently granted consent for the 103 turbine Viking Wind Farm, of up to 457MW to be developed.
The Secretary of State also met students of Brae High School, before moving on to the Total Sullom Voe gas facility. The Sullom Voe Terminal is located at the northern end of the largest of the Shetland Islands and is one of the largest oil and liquefied gas terminals in Europe.
Speaking at Viking, Ed Davey said:
"I am really excited by the potential here in Shetland. The fact that there is this huge onshore wind farm with nearly 500 megawatts of potential shows what can be done.
"I am hearing from islanders and from Viking Energy about their longer term ambitions and I obviously want to make that possible if I can."
Yesterday Ed Davey visited the European Marine Energy Centre in Orkney, before moving on to Caithness, where he travelled to Dounreay and then the North Highland College, meeting with energy industry representatives from across the region.
Today, Scottish clean energy generators and Scottish energy consumers are the focus of announcements. The Secretary of State is giving a keynote address to the Low Carbon Investment Conference in Edinburgh, where he will announce:
a steering group to look into the concerns of the Scottish Islands on the speed of progress of renewable projects;
£20m funding for Carbon Capture and Storage R&D to benefit Scottish businesses;
a £5million competition for the most innovative local authority or third sector collective purchasing/switching initiatives.
---
Published 11 October 2012