News story
Edward Davey comment on the EU Environment Council meeting in Brussels
Speaking after 9 March EU Environment Council meeting in Brussels, UK Energy and Climate Change Secretary Edward Davey said: "I'm sorry that…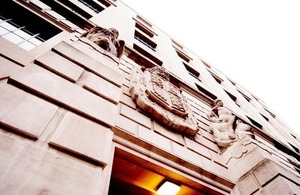 Speaking after 9 March EU Environment Council meeting in Brussels, UK Energy and Climate Change Secretary Edward Davey said:
"I'm sorry that Poland couldn't join the rest of the EU today in backing strong action on the low carbon economy.
"The outcome shows how we must redouble our efforts in explaining to Poland that shifting to a low carbon economy is part of long term growth in Europe. I'm going to be working with the Poles to make that case.
"There's been a clear call today from 26 countries for the Commission to come forward with policy proposals to help deliver the low carbon economy and I encourage them to do that as soon as possible.
"There'll be no pause in the UK's efforts to push for a 30 per cent emissions target for 2020, providing the much needed certainty that business needs to invest in the green technologies of the future."
Published 9 March 2012