News story
Edward Davey appointed Secretary of State for Energy and Climate Change
3 February 2012 Edward Davey MP has today been appointed Secretary of State for Energy and Climate Change. Arriving at DECC's headquarters…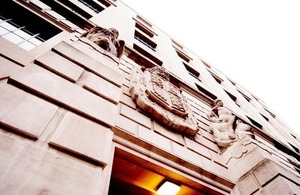 3 February 2012
Edward Davey MP has today been appointed Secretary of State for Energy and Climate Change.
Arriving at DECC's headquarters in London, Mr Davey said:
"This is a sad day because The Rt Hon Chris Huhne MP has had a real vision for a green economy and he's done fabulous work as Secretary of State.
"I've now got to take up the challenges - the challenge of climate change, the challenge of energy security.
"And I'm particularly conscious of the impact on households across the country of high energy bills.
"I'm determined to work to follow on Chris's priorities, the Coalition's priorities and to make them my priorities.
"I want us to have a green economy, with the green jobs and investment we need to help grow our economy."
Notes for editors:
In accordance with the requirements of the Ministerial Code, the Secretary of State has provided his Permanent Secretary with a full list of his interests, including details of his brother's employment as a partner at Herbert Smith LLP which will be recorded and published in the List of Ministers' Interests in the usual way. Appropriate safeguards are being put in place to avoid any conflicts of interest.
Published 2 February 2012