Ed Vaizey praises 'innovative' 3D opera screening
English National Opera's latest production broadcast live to cinemas across Britain.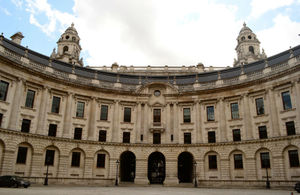 Creative Industries Minister Ed Vaizey has praised innovation in the arts as he introduced a screening of Lucrezia Borgia in a west London cinema.
Digital cinema distributor More2Screen, Sky 3D and communications infrastructure company Arquiva worked in partnership to broadcast the English National Opera's production of Lucrezia Borgia live from the London Coliseum in Covent Garden to selected cinemas across the UK and Ireland. It was also shown on Sky Arts and Sky 3D.
Mr Vaizey said:
I am a passionate supporter of innovation in the arts. I think that there is a massive opportunity for the arts in the 21st century with this incredible change in technology which we are all witnessing at the beginning of this amazing technology revolution to reach out to new audiences. I make a lot of speeches about this, telecasting into cinemas, but also getting to people through their mobile phones - we have the highest penetration of smartphones anywhere in the world.
There are huge opportunities for the arts and this is just one of them where different audiences will come to see an opera where they might well perhaps have felt it's dated, or be nervous about going to an actual live screening. This will allow people to have a taster but it will also allow people who obviously can't get to the opera every week or every month to come and sample something they are passionate about as well.
Speaking at the Culture Change conference in London last month, the minister had urged the arts industry to explore innovative ways of serving its audiences and generating revenue and announced that the Arts Council and NESTA will work together on a scheme to offer organisations help in these areas.
Further information
Published 25 February 2011