Government response
DWP response to the National Audit Office report on the Work Programme
DWP response to the National Audit Office (NAO) report on the Work Programme.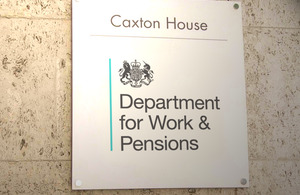 The Work Programme is helping more people than any previous employment programme and has already helped half a million people start a job and 300,000 into lasting work.
The NAO says that we've already saved more than £40 million over and above any previous employment programme, and that we'll save £450 million on benefits compared with any scheme that has gone before.
Even starting in the recession, the Work Programme performed as well as previous schemes, and with performance improving rapidly it's on track to deliver significantly more jobs than previous schemes.
Published 2 July 2014