News story
DVLA's approach to business engagement
This summary is being published in accordance with the Accountability for Regulator Impact Guidance published by the Department for Business, Innovation and Skills.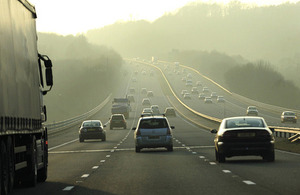 DVLA is committed to the principles set out in the guidance. It is focused on ensuring that impacts of changes on UK businesses are identified and that their needs are considered as part of the development and implementation of those changes.
The agency has a number of established channels for engaging with businesses on initiatives affecting them. This includes:
an industry liaison group which meets twice a year
a number of regular industry forums covering specific aspects of the agency's work
news@dvla - a quarterly electronic newsletter for stakeholders, commercial customers and suppliers which gives details of planned changes and provides an opportunity for impacts to be considered
a commercial online research panel which is used on a monthly basis to gain industry feedback on issues and initiatives related to motoring
Where appropriate, DVLA has supplemented engagement through these channels on individual projects with topic specific:
communication events and channels
surveys
newsletters
DVLA will continue to look to make its engagement with relevant UK business sectors as effective as possible and to consider the need for business engagement assessments as part of this.
Published 17 July 2013
Last updated 24 July 2013
+ show all updates
Link added to the regulator impact accountability: guidance page.
First published.