News story
DVLA Contact Centre service disruptions
Due to essential system maintenance, there will be disruptions to Drivers Medical services provided by DVLA's Contact Centre.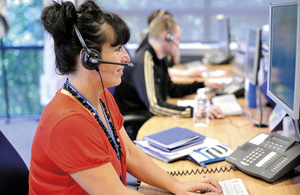 On the weekend of 7 and 8 March, DVLA Contact Centre will be unable to provide progress updates for existing Drivers Medical cases during the following times:
Friday 7 March – 8am to 5:30pm
Saturday 8 March – 8am to 1pm
Normal service is expected to be restored from Monday 10 March. All other Contact Centre services are unaffected.
For more information on notifying DVLA of a medical condition please visit the Medical conditions, disabilities and driving pages.
We apologise in advance for any inconvenience caused.
Published 4 March 2014