News story
Dutch marines exercise on Salisbury Plain
Members of the Royal Netherlands Marine Corps (RNLMC) have joined Dutch Army gunners to train on Salisbury Plain.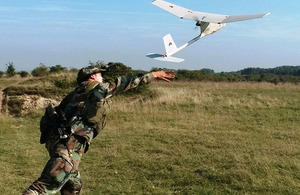 The Dutch military personnel completed a major live firing exercise on Salisbury Plain, making use of training facilities unavailable in their home country.
RNLMC members spent 2 weeks taking part in a live fire field training (LFFT) exercise, which aimed to integrate joint fire support into marine combat group operations.
Training involved a reconnaissance, surveillance and target acquisition (RSTA) squadron and an armoured all-terrain vehicle (AATV) troop from the RNLMC, and, for the first time, a 120-millimetre mortar battery from the Royal Netherlands Army.
The LFFT exercise was supported by specialist trainers from the Marine Training Command and controlled by a deployed joint fire cell of the 2nd Marine Combat Group.
Major Emanuel Thomeer, Battery Commander, RSTA Squadron, RNLMC, said:
Salisbury Plain offers unique training facilities, enabling our units to conduct live and dry training up to marine combat group level. This is a facility that is not available in the Netherlands.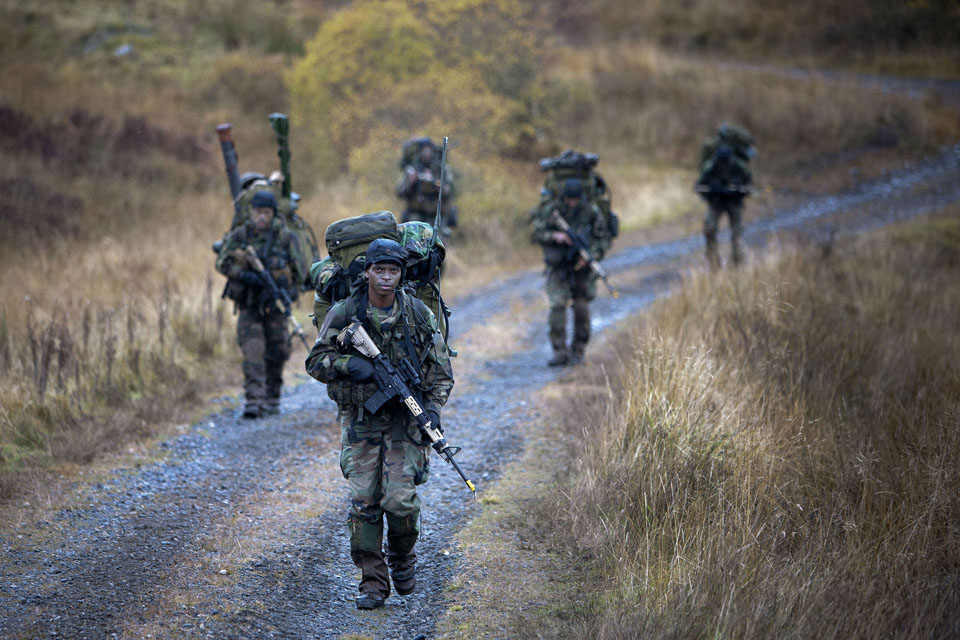 Lieutenant Colonel Mark Hiskett, Principal Training Safety Officer, Defence Infrastructure Organisation (DIO) Operations Training South West, said:
DIO's priority is to support our Armed Forces as they prepare for operations. We are proud to be able to offer a training area and facilities of the right size and diversity that enable our European counterparts to carry out their training efficiently and effectively.
All units from the RNLMC train regularly in the UK, as they are part of the United Kingdom/Netherlands Amphibious Force. The training includes combined training with 3 Commando Brigade Royal Marines and 29 Commando Regiment Royal Artillery on Salisbury Plain, mountain warfare training in Scotland and naval gunfire training at Cape Wrath with 148 Forward Observation Battery.
The AATV Troop operates with Viking armoured vehicles, whilst units of RSTA Squadron normally operate in a light role without vehicles. They can, however, operate from either Viking armoured vehicles or 4x4 vehicles.
This LFFT exercise aimed to maintain combat readiness of the AATV Troop (attached to 42 Commando Group Royal Marines) as part of the UK-led EU battle group, and support stage 3 operational readiness of the newly-formed RSTA Squadron.
At over 38,000 hectares (94,000 acres), Salisbury Plain is the UK's largest training area and offers first-class and diverse training facilities to enable the British Army to meet its training requirements to prepare for operations worldwide.
Published 8 October 2013