Duke of Cambridge to deploy to Falklands
Flight Lieutenant Wales, currently serving as a Search and Rescue co-pilot with 22 Squadron based at RAF Valley in Wales, will be deployed to…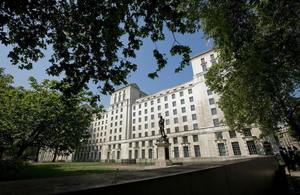 Flight Lieutenant Wales, currently serving as a Search and Rescue co-pilot with 22 Squadron based at RAF Valley in Wales, will be deployed to the Falklands from February to March 2012.
This deployment forms part of a normal squadron crew rotation and will form part of Flight Lieutenant Wales' training and career progression as a Search and Rescue (SAR) pilot within the RAF.
All RAF Search and Rescue pilots routinely deploy to the Falkland Islands, on a rolling basis, as part of their training and career development.
The SAR Force in the Falkland Islands provides 24-hour cover throughout the year.
Flight Lieutenant Wales graduated from his Search and Rescue training course at RAF Valley in September 2010.
He was also commissioned into the Household Cavalry from the Royal Military Academy Sandhurst in December 2006 and served on attachment to the Royal Navy and Royal Air Force, before training to become a full-time pilot with the RAF Search and Rescue Force.
Published 10 November 2011