Press release
DSA renews publishing contract with The Stationery Office
The Stationery Office (TSO), has been selected to publish DSA's driver and rider education resources for the next 3 years.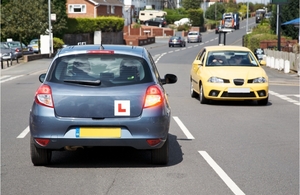 The move follows tough competition for the contract to publish DSA's range of software, books and DVDs, including The Official DSA Guide to Learning to Drive and The Official Highway Code.
Jane Phillips, DSA's Director of Engagement and Communication said:
There was strong competition for this prestigious contract which allowed us to get the best possible value for money for the agency.

This is an exciting time in publishing with apps, e-learning and e-books developing fast and we look forward to working together with TSO to develop new content, formats and channels to make our materials as accessible as possible.
TSO is DSA's existing official publishing partner.
Published 13 July 2011