Drug smuggling pair jailed for 38 years
Two men from the Netherlands who tried to smuggle heroin with a street value of up to £5.2m into the UK jailed for a total of 38 years.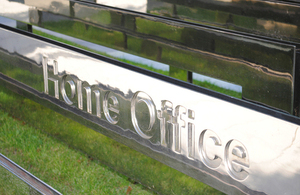 Grimsby Crown Court heard evidence that Marcel Casper Gerardus Reitman and Mathieu Peter Josef Poulissen tried to smuggle almost 80 kilos of the drug in a lorry filled with jam in September 2009.
The men, who live in Venlo, Holland, had travelled on the ferry from the Hook of Holland to Killingholme docks, near Immingham, Humberside.
Stopped at a scanner
When the vehicle passed through a UK Border Agency scanner at the docks, officers noticed something odd in a refrigeration unit. On closer inspection, they uncovered 20 packages of heroin hidden among the load of jam.
Further search revealed more packages of heroin in the cab. When the men were searched, 11 packages of heroin were found taped to Poulissen's body (pictured left).
'Let these convictions be a warning'
Andy Lumb, Assistant Director for the UK Border Agency in Yorkshire and the Humber, said, 'Heroin is a dangerous Class A drug that wrecks the lives, not only of individual users, but also their families and the wider community as a whole.'
He added: 'This sentence reflects the severity of the offence of trying to smuggle illegal drugs into the UK and we will continue to do everything within our power to prevent Class A drugs entering the country.
'Let the convictions today be a warning to those who would try and smuggle illegal drugs, the UK Border Agency has the capability to detect you and bring you to justice.' 
The sentences
The sentences handed out were:
Reitman - 18 years
Poulissen - 20 years
The UK Border Agency will be taking steps to deport both men on completion of their sentences.
If you want to report smuggling
Anyone with information about those who may be involved in smuggling illegal goods can contact Crimestoppers on 0800 555 111.
All reports are anonymous.
Published 18 June 2010