News story
Driverless vehicles: apply now for business innovation funding
Businesses can apply for a share of £20 million to develop new products and services for connected and autonomous vehicles.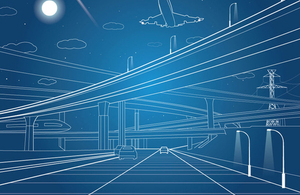 The Department for Business, Innovation and Skills (BIS) is to invest in new vehicle developments in the areas of connectivity, autonomy and customer interaction, and to support new business models.
This competition is part of a £100 million investment by the UK government in research and development of intelligent mobility announced in the March 2015 Budget and will be delivered by Innovate UK.
Trials of driverless cars are already under way in Greenwich, Bristol, Milton Keynes and Coventry as part of a plan to make the UK a major global player in intelligent-vehicle technologies.
In this competition, projects will be expected to look at a range of issues including security and trustworthiness, vehicle communications, data acquisition, interaction with other road users, research into public acceptance, safety, help for an ageing population, and vehicle trials.
Most of the money will fund larger research and development projects, but up to £2.5 million has also been set aside for smaller feasibility studies.
Competition information
projects are open to businesses of any size
we expect collaborative R&D projects to last up to 3 years and to range in total size from £1 million to £5 million
we expect feasibility studies to last up to 12 months and to range in total size from £50,000 to £250,000
small businesses could receive up to 70% of their costs, medium-sized businesses 60%, large businesses 50%
the competition is now open and the registration deadline for both types of project is at noon on 23 September 2015
a briefing to highlight the main features of the competition will be held in London on 4 August 2015
Published 21 July 2015