Press release
Drive to boost disability employment in Scotland
The first conference of its kind to showcase the talents of disabled people and their huge value to Scotland's economy is taking place in Glasgow today (4 March 2014).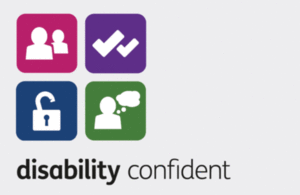 Organised by the Department for Work and Pensions and sponsored by Barclays, Disability Confident is designed to encourage employers to recruit and retain more of the 380,000 disabled people of working age in the Scotland currently not in employment.
With the Commonwealth Games due to be held in Glasgow this summer, there will be a particular focus on how disabled people can contribute to what promises to be a fantastic event, both on and off the field.
More than 150 business leaders, public sector organisations, politicians and community leaders are attending. Delegates include Sainsbury's, HSBC and Tata Steel UK.
Disability Confident is part of the government's long-term economic plan to increase employment rates among disabled people. The campaign is being backed by Falklands veteran Simon Weston. Scottish Government Minister for Commonwealth Games Shona Robison is one of the guest speakers.
Minister of State for Disabled People Mike Penning said:
Research shows that more disabled jobseekers cite employers' attitudes as a barrier to work than transport, which is why we've arranged the first ever national roadshow to support employers to become more confident about hiring disabled people.

Although the employment rates for disabled people have increased gradually over the years, we know that all too often the talents of disabled people in the workforce are left untapped.

One in 5 of us has a disability and doing more to employ disabled people and provide services for them could help businesses tap into the £80 billion purple pound – and I want businesses in Scotland to do just that.
Research shows there are significant benefits to be had by employing someone with a disability. They can help increase the number of Britain's 12 million disabled customers who use a business or service, and they tend to stay in their job for longer.
Wheelchair racer and Commonwealth Games hopeful Meggan Dawson-Farrell will be speaking at the event. She said:
You only have to look at the success achieved by our disabled athletes in sporting arenas to see that people with disabilities can bring a huge amount of talent to the workplace.

I fully support the Disability Confident initiative and urge employers everywhere to do the same.
CEO of Barclays Retail and Business Banking Ashok Vaswani said:
I passionately believe that people with disabilities have huge amounts of talent, ideas and energy to offer employers, which no forward thinking business can afford to do without.

That is why at Barclays we are determined to do everything we can to ensure our workplaces, products and services are fully accessible to everybody that we employ and serve.

We have firm aspirations to become the UK's most accessible bank, and we are really excited to be supporting the Disability Confident campaign to encourage even more businesses to join with us, and make a difference.
More information
There are 646,000 people of working age in Scotland, 41% of whom are in work.
The employment rate for disabled people has increased gradually over the years to 45%.
Access to Work provides financial help towards the extra costs faced by disabled people in work – such as specially adapted equipment or support workers.
Last year the programme helped over 30,000 disabled people keep or get employment.
We recently held the government's first disability employment conference (which the Prime Minister opened), bringing together around 300 employers, including small businesses and disabled entrepreneurs to see what more we can do to improve employment outcomes for disabled people.
Forty-two per cent of disabled people looking for work say employers' attitudes are a barrier to work, compared with 37% who say that transport is. Read the Survey of disabled working age benefit claimants.
If disabled people's employment rate matched that of the rest of the population, an extra 2 million disabled people would be working.
The 'purple pound' is worth £80 billion to the GB economy, and 1 in 5 customers is likely to be disabled.
Read advice and support for employers on hiring and keeping disabled people
Read a full summary of the Disability Event on Storify
Contact Press Office
Media enquiries for this press release – 0203 267 5134
Press Office
Caxton House
Tothill Street
London
SW1H 9NA
London Press Office (national media and London area enquiries only – not questions about personal claims) 020 3267 5144
Out-of-hours (journalists only) 076 59 108 883
England and Wales (local media enquiries) 029 20 586 then 097 or 098 or 099
Scotland (local media enquiries) 0131 310 1122
Follow DWP on:
Published 4 March 2014