Dr Liam Fox meets New Zealand counterpart
On a visit to New Zealand, UK Defence Secretary Dr Liam Fox has met with his counterpart, the Honourable Dr Wayne Mapp, to discuss boosting security and defence ties between the two countries.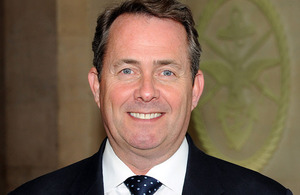 The two men met in Auckland today ahead of a wreath-laying ceremony at the Auckland War Memorial.
Speaking at a reception at the National Maritime Museum hosted by Murray McCully, New Zealand's Foreign Minister, Dr Fox said:
I am very pleased to be in New Zealand with the Foreign Secretary, William Hague, to meet the defence and foreign ministers. These meetings are extremely valuable and provide us with an opportunity to discuss defence and security issues of concern to both our nations.
Global challenges, such as Afghanistan and counter-terrorism, require a co-ordinated response with key allies such as New Zealand, the USA and Australia.
As well as joint bilateral talks, the programme included a business event promoting UK-New Zealand trade and investment relations.
New Zealand's Prime Minister, John Key, hosted a dinner in honour of his guests and Dr Fox paid tribute to the enduring relationship between the two nations:
Britain and New Zealand continue to conduct joint training missions and share their knowledge and skills through regular secondments.
We have substantial defence and trade ties and we continue to seek new ways in which we can enhance our robust and long-standing relationship.
Dr Fox will also visit Devonport Naval Base in Auckland and meet with New Zealand Defence personnel.
Published 20 January 2011