Dr Fox welcomes continued New Zealand commitment to Afghanistan
British Defence Secretary Dr Liam Fox has welcomed the announcement that the New Zealand Special Air Service (SAS) deployment to Kabul, Afghanistan, will be extended for another year from April 2011.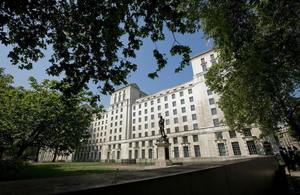 The New Zealand Prime Minister John Key has confirmed that the New Zealand SAS deployment to Kabul, Afghanistan, will be extended for another year from April. However, it will be a smaller deployment of about 35, compared to the current 70.
Mr Key said:
The SAS are extremely well respected for what they do, so obviously our traditional allies on the ground in Afghanistan, the United States, Britain, Australia and Canada, and others, obviously would love to see the New Zealand SAS there because they do a great job and they make a real difference.
The New Zealand SAS will focus primarily on partnering with the Afghan Crisis Response Unit and ensuring the work they have been carrying out to bring that unit to a high operational standard is completed. This is the main reason for the extension of the deployment.
Dr Fox said:
The decision by New Zealand to extend the deployment of their first class troops is extremely welcome. New Zealand is a valued and highly regarded ally and it is very good news that their forces will continue to play a key role in the wider ISAF effort to bring stability and security to Afghanistan to prevent it from once again becoming a safe haven for terrorists.
This is a great example to many of the sleeping giants who have greater capability and greater budgets who should be showing the level of commitment that is being shown by New Zealand.
Published 3 February 2011