News story
Dorset Healthcare fixes leadership and improves patient care
Dorset Healthcare University NHS Foundation Trust has taken action to improve the way it is run, which has led to better care for patients.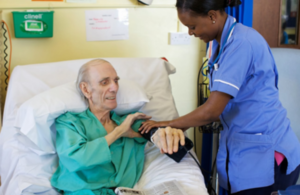 As a result of scrutiny by Monitor, the trust has taken a number of steps to change its leadership, including replacing all but one of its directors and making the role of governors more effective.
Monitor found that the Dorset Healthcare University NHS Foundation Trust was in breach of its licence in April last year after the Care Quality Commission found issues with the trust's quality of care, which led to concerns with how the trust was being run.
Subsequently, Monitor brought about the appointment of an interim Chair, Sir David Henshaw. Soon after the trust Board was re-shaped, the trust put an action plan in place and improved its care.
Paul Streat, Regional Director at Monitor, said:
It's encouraging to see the trust successfully take action to change for the better. Making sure the trust is well-led will mean that services will run smoothly, and it is clear the trust is taking the right steps to maintain strong leadership.

We launched our investigation last year because the trust was not being run well and this was affecting quality of care, and we're now closing it because the trust has improved on both counts. This is good news for people in Dorset who will receive better care as a result.
Monitor will continue working with Dorset Healthcare University NHS Foundation Trust to make sure it builds on its progress.
Published 25 June 2014