Don't forget the kids' passports
The Identity and Passport Service has reminded parents planning summer holidays to check their children's passports as well as their own.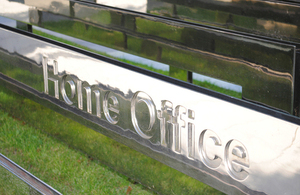 Children's passports only last five years, not ten like adults', so parents are advised to make sure they aren't caught out at the last minute without all the right documents for travelling as a family.
Can take six weeks to process
Passports for under-16s can take up to six weeks to process and, with the busy period for passport demand already underway, it is important to leave plenty of time if they need renewing.
Sarah Rapson, Chief Executive of the Identity and Passport Service, said: 'No one wants a ruined family holiday because the kids' passports have expired.
'So, give yourself some peace of mind and check their passports today. If they need renewing, give yourself plenty of time and save some money by avoiding a last-minute dash to the passport office to use the Fast Track service.'
A straightforward passport renewal using the Post Office's Check and Send Service or IPS's own postal or online services can take up to six weeks for a child. Getting a child's passport renewed via the Post Office will cost a total of £49.00 plus the Check and Send fee of £8.75. Doing it through the post or online is even cheaper at just £49.00.
Need to renew in a rush?
Parents needing to renew a child's passport in a rush can use IPS's one-day Premium Service and one-week Fast Track service.
However, these are more expensive at £96.50 and £109.50 respectively and an appointment is required. If there is any time left on the old passport, IPS will add it to the new passport, up to a maximum of nine months.
The one-week Fast Track service can be used for first-time children's applications. However, a one-day service is not available for a child needing a passport for the first time.
For more information on applying for a new or renewed passport, go to Directgov.
Published 17 May 2012