Don't be fooled by unofficial websites
People ordering birth, death and marriage certificates were warned by the Registrar General today not to be fooled into paying more through unofficial websites.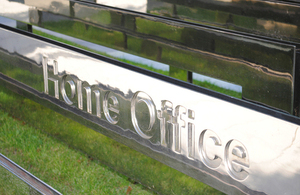 The Advertising Standards Authority has upheld a complaint from the Registrar General about third party websites misleading customers into believing that they were ordering from the government's own website.
The authority warned 'UK Official Services' and 'UK GRO Certificates' that they were in breach of the Committee of Advertising Practice code and that they must stop appearing or implying that they are the General Register Office.
Three times more expensive on unofficial sites
Customers applying for replacement birth certificates can be charged up to £74.99 for an unofficial 'express' online service. 
The same express service is £23.40 via the Identity & Passport Service official website.
The standard certificate service is available for even less - £9.25.
Welcoming today's announcement, Sarah Rapson, Registrar General and Chief Executive of the Identity and Passport Service said: 'The Advertising Standards Authority has sent a very clear message to customers and those companies that mislead them: there is just one official online certificate ordering service for England and Wales.
'It is always quicker, cheaper and safer to deal directly with the General Register Office for certificate orders.
'While other outlets can be found online, there is no reason to pay over the odds and I would urge customers to look at the official site first before ordering anywhere else.'
Published 28 November 2011