Domestic homicide reviews take effect
From today, cases where someone has been killed by their current or former partner must be reviewed.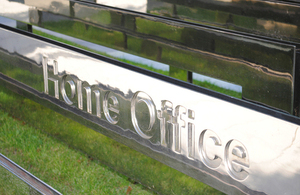 Police, local authority, probation service, health service and voluntary partners should look into the circumstances of the case to learn lessons.
Where a local area doesn't undertake a review, the secretary of state now has the power to direct a specific person or body to establish or participate in a review.
It is hoped that this will help improve local and national approaches to tackling domestic violence.
Dreadful abuse
Home Secretary Theresa May said: 'From now on where someone has been killed by their current or former partner, a review takes place so that lessons can be learned to prevent future tragedies.'
 
'Domestic violence is a dreadful form of abuse - with some victims suffering for years at the hands of an abusive partner - this is one of the many actions we are taking forwards to help end violence against women.'
Sandra Horley, chief executive of national domestic violence charity Refuge, supports the move. 'Two women a week are killed by current or former partners in England and Wales.  Far too many of these deaths are predictable and preventable,' she said. 
'These reviews will ensure that every single one of these cases receives the attention they deserve.'
Action plan
The government recently launched an action plan for tackling violence against women and girls on International Women's Day 2011.
It includes detailed plans for tackling domestic violence. You can read 'Call to End Violence Against Women and Girls - Action Plan' on this website.
Published 13 April 2011