Press release
Domestic abuse survivors invited to shape future of family court
Survivors of domestic abuse and other harmful conduct are being invited to share their experiences of how well the family courts protects them and their children in private family law proceedings.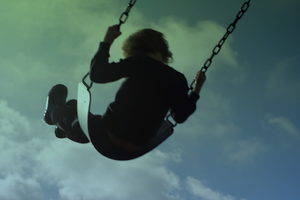 Public 'call for evidence' to strengthen protection for children in family courts
Will consider impact of continued contact with parents with a history of abuse
Part of wider spotlight on child safety, health and well-being in the current system
A Government call for evidence, launched today (19 July 2019), is part of a three-month project overseen by a panel of experts, aimed at throwing a spotlight on how the family courts manage the safety and well-being of children when there is a risk of domestic abuse.
Responding directly to concerns raised recently including in the Government's Domestic Abuse Consultation, the review will also consider the use of 'barring orders'- court orders which can prevent abusive parents from making further court applications that often serve to simply re-traumatise their victims.
Crucially, it will also examine what the risk is to children and parents in continuing to have a relationship with a parent with a history of abusive behaviour, including where continuing contact between the parents is required by court orders.
Justice Minister Paul Maynard said:
Domestic abuse destroys lives, which is why survivors and their children must have every confidence that they will be protected in the family courts.
Just this week we introduced legislation that will ban abusers from cross-examining their victims in the family courts, and throughout our review we will be engaging with victims across the country to make sure we are doing all we can to protect them further.
The review – ordered by ministers in May – will also consider the level of encouragement victims are given to raise concerns, the standard of domestic abuse information shared with courts, as well as looking to better understand the different types of coercive control.
It will also look at how these courts handle a range of offences including rape, child abuse, assault, sexual assault, murder and other violent crimes.
The focus on family courts follows a number of government changes to tackle domestic abuse, including widening the evidence requirements to allow victims access to legal aid.
In addition, £900k has been allocated to fund organisations who provide emotional and practical support to domestic abuse victims before, during and after hearings in the family court. Earlier this week the Government introduced its Domestic Abuse Bill, which outlined a raft of measures to further protect victims, including:
introducing the first ever statutory government definition of domestic abuse, which will include economic abuse
establishing a Domestic Abuse Commissioner to champion victims and survivors
introducing new Domestic Abuse Protection Notices and Domestic Abuse Protection Orders to further protect victims and place restrictions on the actions of offenders
providing automatic eligibility for special measures to support more victims to give evidence in the criminal courts
The call for evidence will close on 26 August.
Notes to editors
The call for evidence includes an option to submit via email or post. It will be open for 6 weeks before closing on 26 August.

Specifically, the call for evidence will focus on private family law proceedings and will ask:

how Practice Direction 12J is being applied - this relates to child arrangement cases where domestic abuse is a factor. This includes its interaction with the presumption of parental involvement in the Children Act 1989
how 'barring orders' are being used – these prevent further applications being made without leave of the court which could be used to re-traumatise those who've faced abuse
how FPR Part 3A and Practice Direction 3AA are being applied - this relates to special measures

what is the impact on the child and parent victim where child contact is sought by someone alleged to have, or who has, committed domestic abuse or other relevant offences

The panel members represent key organisations from across family justice including the Judiciary, academia, social care, policy officials and third sector organisations which represent and advocate for victims of domestic abuse.
The Children Act 1989 states that the welfare of the child must be the court's paramount consideration when making any decision about their upbringing, including with whom the child is to live or spend time, and there is no automatic right to parental involvement.
In circumstances where there is evidence of domestic abuse, the courts are bound by law to consider potential harm to the child and parent.
The court also has a duty to consider a range of factors, such as the wishes and feelings of the child (including instances where a child wishes to see a parent) and any evidence of risk of harm to the child and to the other parent, and has a wide discretion to conclude what is in the best interests of the child.
Practice Direction 12J sets out what the court is required to do in any case where domestic abuse is alleged or admitted, and applies to any application relating to children where there are allegations that a party or child has experienced domestic abuse.
Practice Direction 12J was revised in October 2017 to place greater emphasis on both the indirect harm that domestic abuse can cause to a child and parent, and the impact of non-physical forms of abusive behaviour. The Children Act also makes clear that the presumption of parental involvement will not apply where there is evidence that the involvement of that parent in the child's life would put the child at risk of suffering harm.
Section 91 (14) of the Children Act 1989 empowers the court, when disposing of an application under the Act, to make an order that prevents future applications without leave of the court. This review will explore how the court handles multiple and repeat applications and whether this is used to coerce and frustrate victims.
Published 19 July 2019