News story
Dog thwarts motorbike smuggling attempt
Stowaways trying to smuggle themselves into the UK in a lorry load of motorbikes have been discovered by a UK Border Agency detection dog.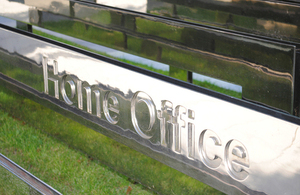 The men, from Iraq, Iran and Afghanistan, managed to hide themselves amongst the bikes in a lorry heading to Wigan, Lancashire.
But they were found at Calais ferry port by a body detection dog, four year-old springer-spaniel Connor. The would-be illegal immigrants were then handed over to the French authorities.
Threat of fines
The Lithuanian-registered lorry firm and the Lithuanian driver now each face a civil penalty of up to £2,000 per stowaway if they are found not to have taken adequate steps to secure the load.
UK Border Agency regional director Carole Upshall said: 'This is exactly the reason why we base UK Border Agency staff in France - to stop illegal immigrants before they can reach the UK.'
In 2009, the UK Border Agency stopped over 29,000 individual attempts to cross the channel illegally and searched more than one million freight vehicles.
Published 12 August 2010