Press release
Diving incidents drop to lowest level in 2 decades
Latest figures reveal that the number of diving incidents has fallen to the lowest level in 21 years.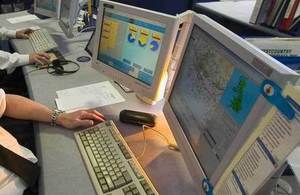 The number of diving incidents has fallen to its lowest level in 21 years, according to the latest figures from the Coastguard.
There were 136 incidents in 2013, which included 10 fatalities.
The most common incident was decompression illness, with 44 cases recorded last year. A further 21 incidents were down to rapid ascent, which is likely to have developed into decompression illness. Other calls in 2013 included lost and / or missing divers, broken down vessels and divers with other medical problems.
Now with the Easter holidays approaching, divers are once again being reminded of essential safety advice.
Ken Bazeley, the Coastguard's National Diving Liaison Officer, said:
The number of diving incidents has fallen to their lowest level since 1992, but still last year we saw 10 diving fatalities. We will continue to strive for a reduction in fatalities and serious injury.

The key message for divers is to remember to make a slow ascent, perform a safety stop and have sufficient air/gas for the dive, with enough in reserve.

We hope divers make use of the upcoming Easter break to get out and explore the rich marine life around our coasts, but please dive within your limits.
Maritime and Coastguard Agency press office
Press enquiries 020381 72222 (Monday to Friday, 9am-5pm)
Outside these hours, for emergency press enquiries only please dial the above number. You will hear a message giving an out of hours pager number.
Background information
Decompression illness is when bubbles form in the blood or body tissue, and it can be fatal. It often occurs when divers surface too quickly, and symptoms include dizziness, blurring of vision, numbness and shortness of breath.
Annual figures:
2010: 230 incidents, 11 fatalities
2011: 196 incidents, 14 fatalities
2012: 177 incidents, 16 fatalities
2013: 136 incidents, 10 fatalities
These statistics relate to only those in which HM Coastguard coordinated the search for and rescue of those involved. National diving statistics, including both open water and inland diving together with detailed analysis, are available from the BSAC, which is the national governing body for UK sport diving.
The Maritime and Coastguard Agency is a member of the British Diving Safety Group which formed in 2002. Members promote safety and growth in the sport, providing guidance and the opportunity to enjoy the wider benefits of club and society membership.
Published 11 April 2014