Press release
Disclosure and Barring Service first year anniversary
The DBS celebrates its first year anniversary
This news article was withdrawn on
No longer current government policy/activity.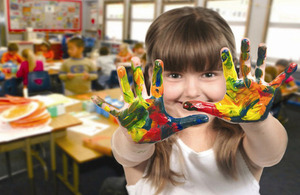 On 1 December, the Disclosure and Barring Service (DBS) celebrated its one-year anniversary having formed when the Criminal Records Bureau (CRB) and Independent Safeguarding Authority (ISA) joined forces when the coalition government recommended "scaling back (security checks) to commonsense levels.
You can find out more about DBS achievements by reading the full press release.
DBS: happy to celebrate first year anniversary (PDF, 86.6KB, 1 page)
Media enquiries
Published 2 December 2013