News story
DIO staff reunite lost dog with owner
DIO staff have reunited a dog with its owner after the pet went missing during a walk on a military training area a month ago.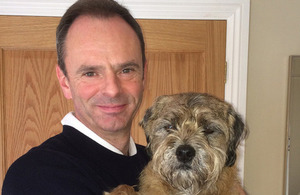 It is thought Barnaby the Border Terrier raced away from his owner Quentin Standish-Hayes and became trapped in a hole after catching the scent of a deer during an outing on Lulworth Ranges in Dorset in October.
A distraught Mr Standish-Hayes searched for hours for his beloved 8-year-old dog and appealed to range control staff to help find him. As the weeks passed, staff conducted regular searches of the vast training area in the hope of sighting the missing animal.
It was not until 4 weeks later that local fisherman Joey Miller heard the dog barking in the distance as he was hauling his pots off nearby Worbarrow Bay. Mr Miller brought his boat closer to shore to investigate and with the help of his son Levi managed to coax Barnaby towards him using a bacon sandwich.
The men contacted range control staff who then arranged a patrol to bring Barnaby to safety and he was later finally reunited with his owner.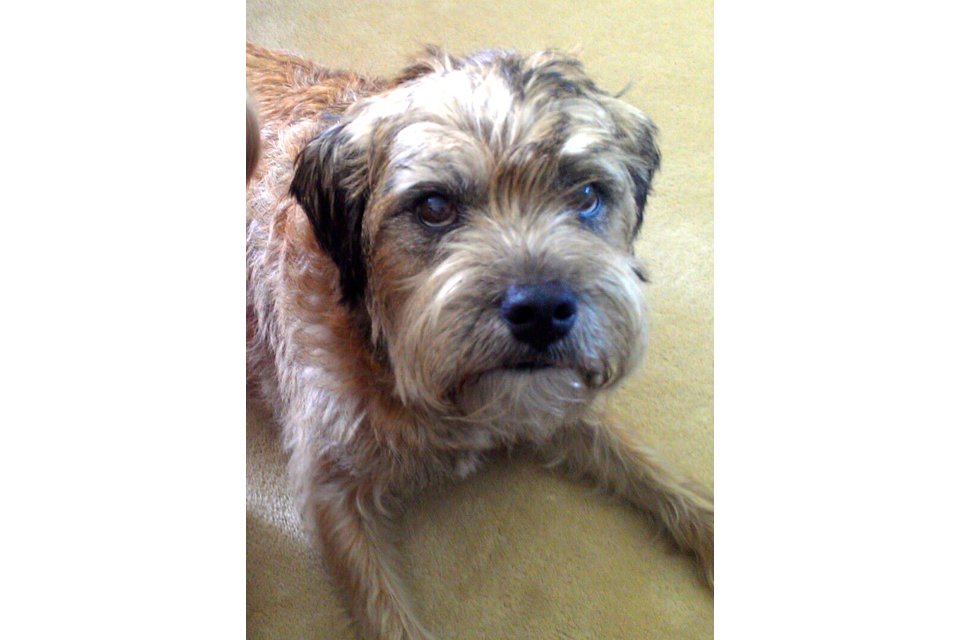 Barnaby was found in good health despite having lost around a third of his bodyweight. It is thought he may have survived by drinking rainwater before finally wriggling free.
Defence Infrastructure Organisation (DIO) workers based at the range were so touched by the dog's safe return they decided to make him an honorary member of staff and plan to present him with a special certificate.
Lieutenant Colonel (Retired) Ken Davies, who is the Range Liaison Officer for Lulworth, said:
This is a truly remarkable story of survival and we were thrilled that we were able to help reunite Barnaby with his owner. The fact that the dog came home safely is not only a testament to his tenacity but also the hard work of range staff.
Mr Standish-Hayes said:
With more than a month of no news, we were struggling to come to terms with the fact that Barnaby most probably wasn't coming back. We'd looked everywhere we could, but there had been no sign of him.

DIO's range control staff showed great understanding and compassion, reassuring me that everyone was keeping a keen eye out for him. Later I learnt just how much effort did go into trying to find my boy and it's truly humbling.

It's a great story of survival by a dog, but also a great example of human kindness and the relationship we British have with our dogs. I shall be eternally grateful to DIO staff and, of course, Levi and Joey for spotting Barnaby and picking him up.

I don't believe he could have survived much longer out there alone. Thankfully, Barnaby's already putting on weight and enjoying the comforts of home.
Lulworth Ranges are located on the south coast of England, between Weymouth and Poole, and comprise more than 2,830 hectares. They are within an area of outstanding natural beauty and recognised as a site of special scientific interest.
The site is managed by the DIO, which is responsible for maintaining MOD's land and property.
Published 29 November 2013