Digital radio boost for motorists
Ed Vaizey welcomes moves to increase in-car digital radio provision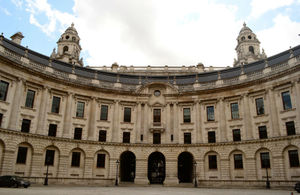 At today's first ever conference about in-vehicle digital radio, senior executives heard Communications Minister Ed Vaizey welcome the progress made on increasing the availability of digital radio in cars.
"This expansion of national coverage and a new generation of car adapters is great news for motorists and will hopefully enable more of them to enjoy the benefits of digital radio," said Vaizey.
Key areas highlighted at the Drive to Digital Conference included:
the building out of digital radio coverage;
the launch of new digital radio stations;
vehicle manufacturers including digital radio as standard within new cars;
the launches of new 'behind the dashboard' adapters.
Improved coverage
Speaking at the conference today, Tim Davie, the BBC's Director of Audio and Music, confirmed that the BBC would build out coverage of its national services to 97 per cent, including a focus on improving coverage on motorways and major roads. The BBC also confirmed that a temporary station, Radio 5 Live Olympics Extra, will be available during the London 2012 Games, to add to the coverage on Five Live and Five Live Sports Extra. This follows the successful re-launch of BBC Radio 4 Extra.
The period between July-Sept 2011 saw a record high of new vehicles fitted with digital radio. Eighteen per cent of new vehicles now have digital radio as standard (a 340 per cent increase from last September) and 45 per cent of cars now have digital radio as standard or an option (Source: CAP 2011).
Further information
Published 18 October 2011