Hot topic July 2010 - digital radio
DCMS response to public enquiries about digital radio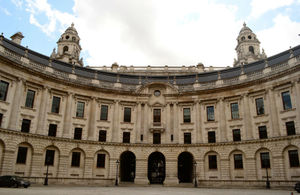 Ed Vaizey, the Minister for Culture, Communications and Creative Industries, launched the Digital Radio Action Plan today, Thursday 8 July.
Government is committed to securing a digital future for radio, and supports 2015 as an aspirational target for a switchover to digital radio that all parts of the industry can work towards. However, this is secondary to ensuring consumer-led criteria are satisfied before a firm timetable is set.
The criteria are:
50% of listening is to digital radio
National DAB coverage is comparable to FM and local DAB covers 90% of the population and all major roads
FAQs
When will a switchover to digital radio take place?
We support 2015 as a target date for digital radio switchover. Indeed the Action Plan we have published today is intended to support such a switchover timetable. However, it is a target date which Government, broadcasters, manufacturers and retailers should work towards, and not the date for digital radio switchover.
Quite simply the listener is at the heart of this process and a date cannot be set until the vast majority of listeners have adopted digital radio.
What will happen to FM?
FM will not be 'switched off', but will continue as a platform for local and community radio, and will continue for as long as it is needed and viable.
Why switch to digital radio?
We believe digital radio has the potential to offer far greater choice and content to listeners. Consumers are already opting to 'go digital', with around 11 million DAB sets already sold. Listening to digital radio is continuing to grow, and now accounts for around a quarter of all radio listening.
Don't digital radios use more energy than analogue radios?
New independent research shows that the difference in energy consumption between digital and analogue radio sets is minimal, with the efficiency of digital radios continuing to improve.
Won't a switchover to digital radio result in huge amounts of waste analogue radios?
Any disposal of analogue radios will need to comply with the WEEE (Waste Electrical and Electronic Equipment) Directive. In addition to committing to an environmental impact assessment, the Action Plan will look at how we can work with manufacturers and retailers to ensure that unwanted analogue equipment is disposed of responsibly.
What will you do to improve coverage of digital radio?
We acknowledge that some parts of the country are not served well by DAB, and we are working with industry to accelerate the build-out of DAB coverage. However, we are clear that a switchover can only occur when DAB coverage matches FM.
What will you do to make sure people can receive digital radio in their car?
Car manufacturers have committed to fit DAB as standard in all new cars by 2013. In addition, there are already devices on the market which can convert a car radio to digital. This is an area where we expect the market to grow considerably, and prices to fall.
Isn't the sound quality of digital radio of a lower standard than FM?
A recent survey suggested that 75% of listeners found the sound quality of digital to be as good as, or better, than FM.
Is there potential for another technology change, for example to DAB+?
We believe that DAB remains the right technology for radio. With 11 million DAB sets sold, the vast majority of which are not DAB+ compatible, the benefits of adopting DAB+ are considerably outweighed by the detrimental effect this move would have on listeners whose DAB sets would become obsolete. However, although we are not committing to a change to DAB+ in the future, we must protect consumers from any potential future change. For that reason, a multi-standard chip which can receive both DAB and DAB+ must be included in future digital radio receivers.
Links to further information
Download the Digital Radio Action plan
Published 8 July 2010