Digital Economy Act judicial review
The government's response to the judgement.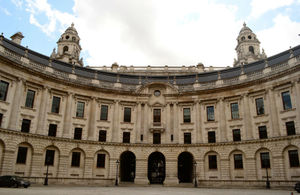 The High Court today ruled in favour of the Government in a judicial review of measures to tackle online copyright infringement in the Digital Economy Act. Mr Justice Kenneth Parker upheld the principle of taking measures to tackle the unlawful downloading of music, films, books and other copyright material. BT and TalkTalk had brought the judicial review, claiming that the measures in the Act were not compliant with EU law and were not proportionate. The judge rejected the challenge. 
 
The judicial review also considered the statutory instrument that splits the cost of the Act's mass notification system between rights holders and internet service providers. The judge ruled ISPs could be made to pay a share of the cost of operating the system and the appeals process but not Ofcom's costs from setting up, monitoring and enforcing it.  The Government will now consider changes to the statutory instrument.
The Government has asked Ofcom to review section 17 of the Digital Economy Act. Ofcom are assessing whether the Act's reserve powers to enable courts to block websites dedicated to copyright infringement could work in practice.  They are due to report to the Government shortly.
Responding to the judgement, a DCMS spokesperson said:
 
"We are pleased that the Court has recognised these measures as both lawful and proportionate.  The Government remains committed to tackling online piracy and so will set out the next steps for implementation of the Digital Economy Act shortly."
Published 20 April 2011