Dial 101 for non-emergencies
A single police non-emergency number has been rolled out to police forces across England and Wales.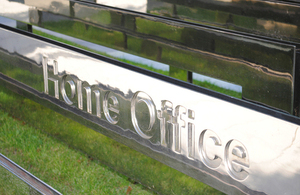 101 is an easy to remember number which can be used to contact your local police about crimes or concerns that do not need an emergency response.
At 15p per call from both mobile phones and landlines, no matter how long the call lasts or what time of day, many members of the public will be spared the cost of traditional 0845 numbers previously used by many forces which can cost up to 40p per minute.
The number to call for emergencies - immediate threat to life or property, or a crime in progress - remains 999.
It is hoped 101 will also ease pressures on the emergency number and ensure services reach those in immediate need.
Minister for Policing and Criminal Justice, Nick Herbert said: 'The introduction of the 101 number marks one of the most significant changes in the way people contact the police since 999 was introduced nearly 70 years ago.
 
'The public now have an easier way to contact their local police force with a memorable number for non-emergencies. Previous plans for a national non-emergency number never materialised, but this Government has delivered a practical scheme.
 
'Together with street level crime mapping and the election of Police and Crime Commissioners, 101 marks another step forward in our ambition to strengthen the connection between the police and public, and cut crime.'
More information on the 101 number and how it works can be found at www.police.UK/101

Published 10 January 2012